Dubuque's very own homegrown all arts festival is back!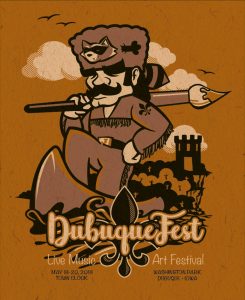 Join us in Washington Park & Town Clock Plaza in beautiful Downtown Dubuque for three FREE days of art, live music, and interactive hands-on activities for all ages! May 18 – 20, 2018.
Check back here in the coming weeks for updates on our programming schedule, performance details, & more.
Sign up for our newsletter to stay in the know! www.dubuquefest.org